Life is short. Face it.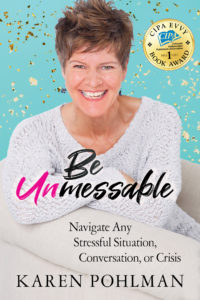 Do you feel like life keeps pushing you around?
Award-winning author and personal transformation coach Karen Pohlman shares her life-transforming process, created throughout years of depression, divorce, and homelessness in the woods after the 2008 global financial crisis. Karen reflects on her life to present real-life examples to show you how crises and difficulties can be gifts in disguise.
Be Unmessable contains real-life stories, guided journal sections, and Karen's fully tested process, which together will:
• Give you a clear path to follow in any stressful situation
• Show you precisely how to approach each circumstance so you're not using your precious time and energy trying to "figure it out" yourself
• Greatly impact how you turn challenges into gifts and get more of what you really want in life
Get equipped to face any type of challenging situation with confidence and to focus more on shining your light in this world.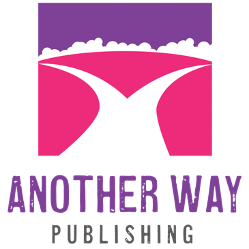 Karen's personal story is remarkable and the transformational process she's developed is a game changer for any woman who wants to take control of their life and literally become Unmessable!

Morna Haist – CEO, Revolutionary Woman Global
Transformational and Inspirational. Karen has a really amazing story, having to make some really tough decisions for herself and her family.  It's a relatable story and each chapter in the self-help portion of the book builds on the previous one.  It's a great book to have if you want to become a better person.

 Sarah McCalden – CEO, The MSI Club
a real-life story.  Kim Standeven – Founder, Draw in the Magic
a how-to book for women who live in the real world.  Evie Ashton – Founder, Lucies
For author signed copies of Karen's book, please send email to Karen@anotherway.live for details.